Setup the Appointments Calendar
Quick Start: Appts. Calendar
The Small Business Pro Appts. Calendar allows you to setup appointments for your customers. You may schedule for yourself, or a complete team. You may also schedule for different types of tasks like preparation, review and more.
This tutorial will mainly focus on the quick setup of a single employee.
Basics
Once you have logged in, click on "Appointments"- This will take you to main Dashboard for Appts.
This area will allow you to "Create an Appt" or view your appts. Let's move to the "Services" tab.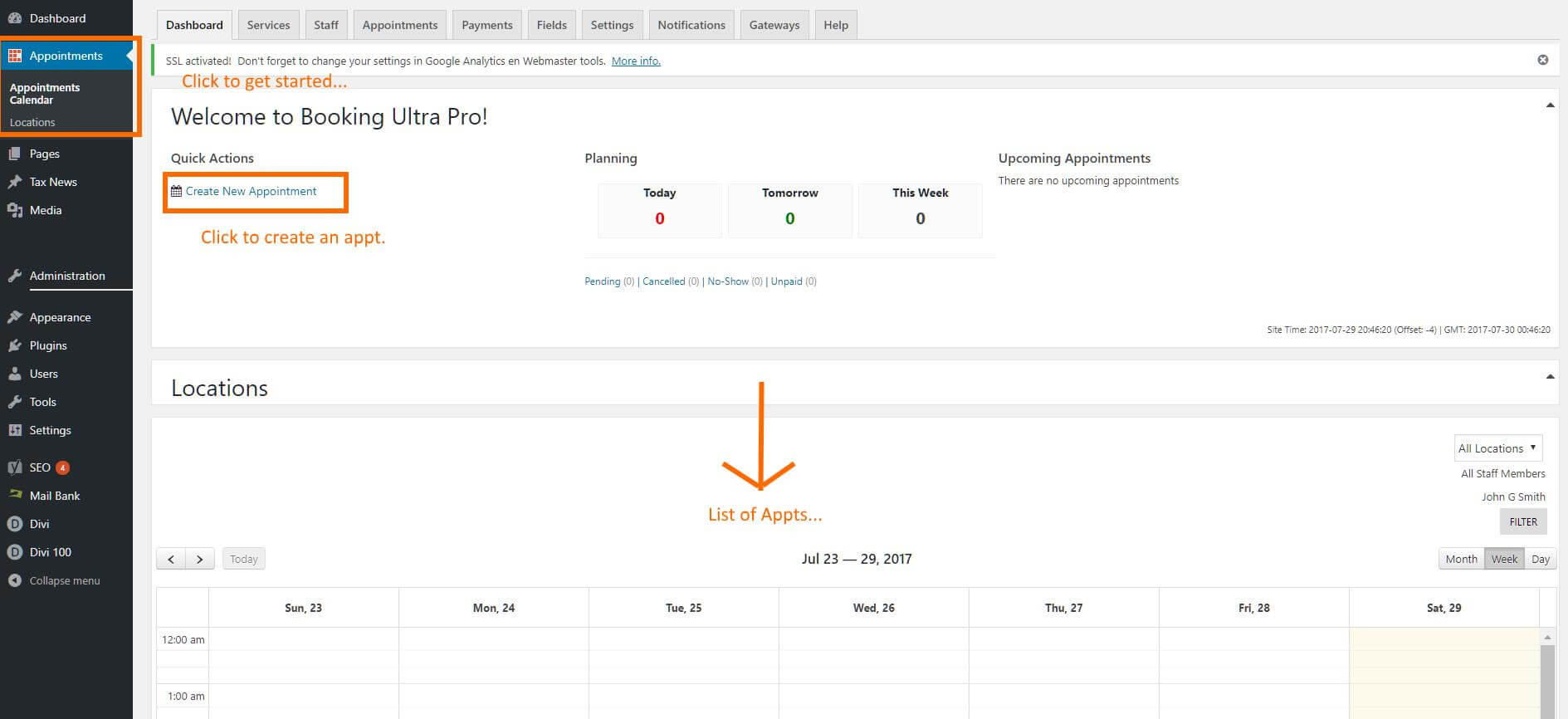 (Notice:) The calendar is known as Booking Calendar Pro. Not only can you have multiple appts scheduled based on your criteria, you can add multiple staff members, and even multiple locations.
Finally, you can take deposits for appts to prevent no-shows. Send us a quick note using your contact form in your Small Business Pro dashboard to hear more about this feature.
The 'Services' Tab
Services contains one default service. You may add more services using the "+"
For now lets edit the one service. Click on the pencil icon to continue…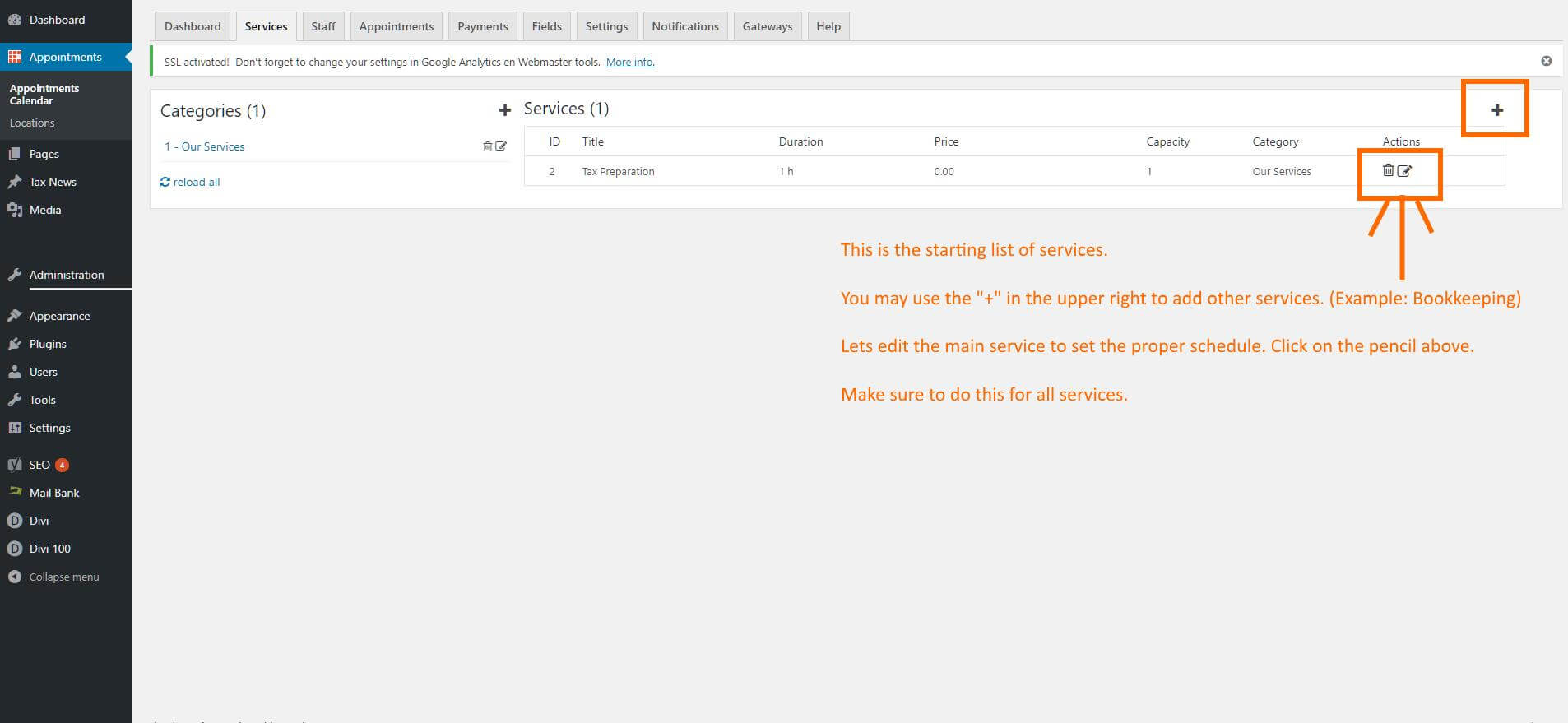 VERY IMPORTANT:
You must edit your staff entry. If you do not, the schedule will not match you schedule. As well, appts may not go through. Note that you can add more staff entries. For now, lets edit the main areas of your staff listing.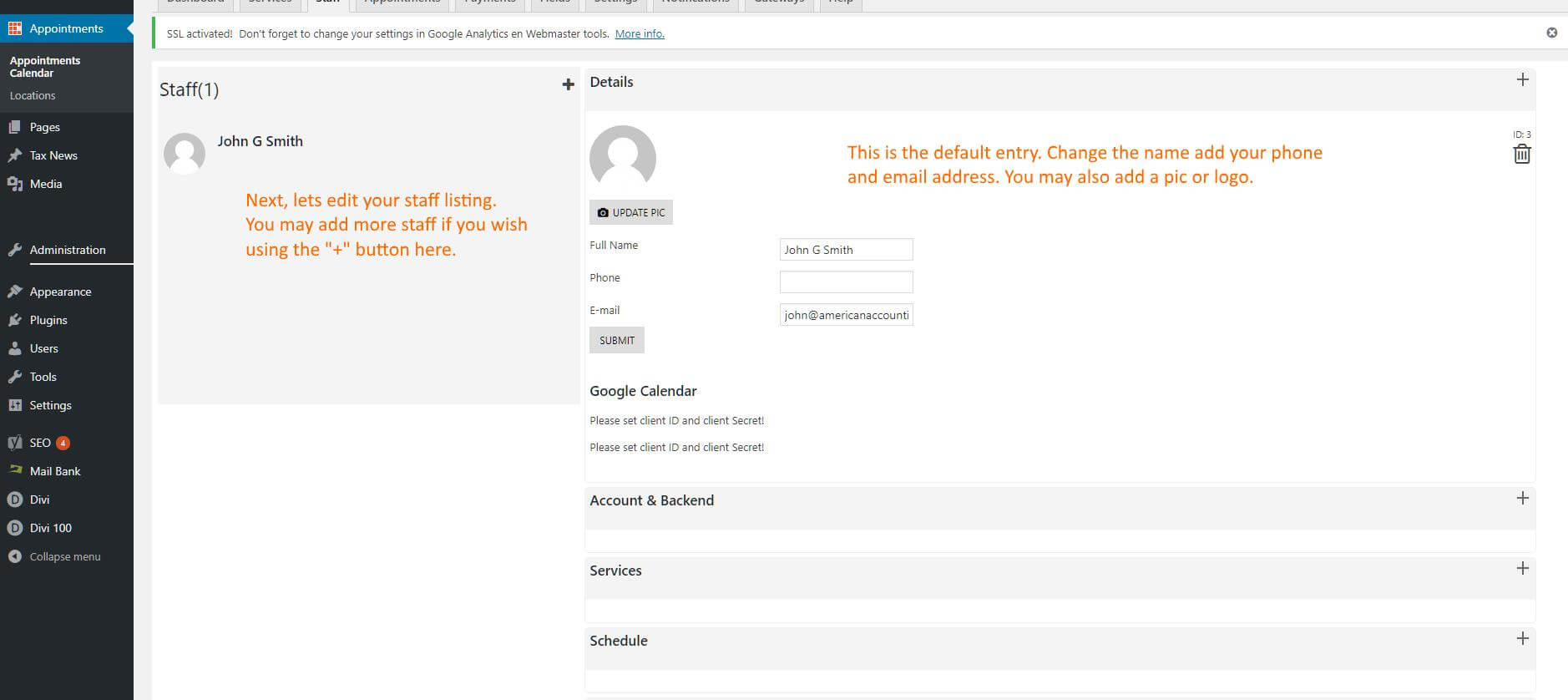 IMPORTANT: SCHEDULE
Set your schedule here. These are the hours that will be allowed to be selected on the calendar. If this is not done, the defaults will be used.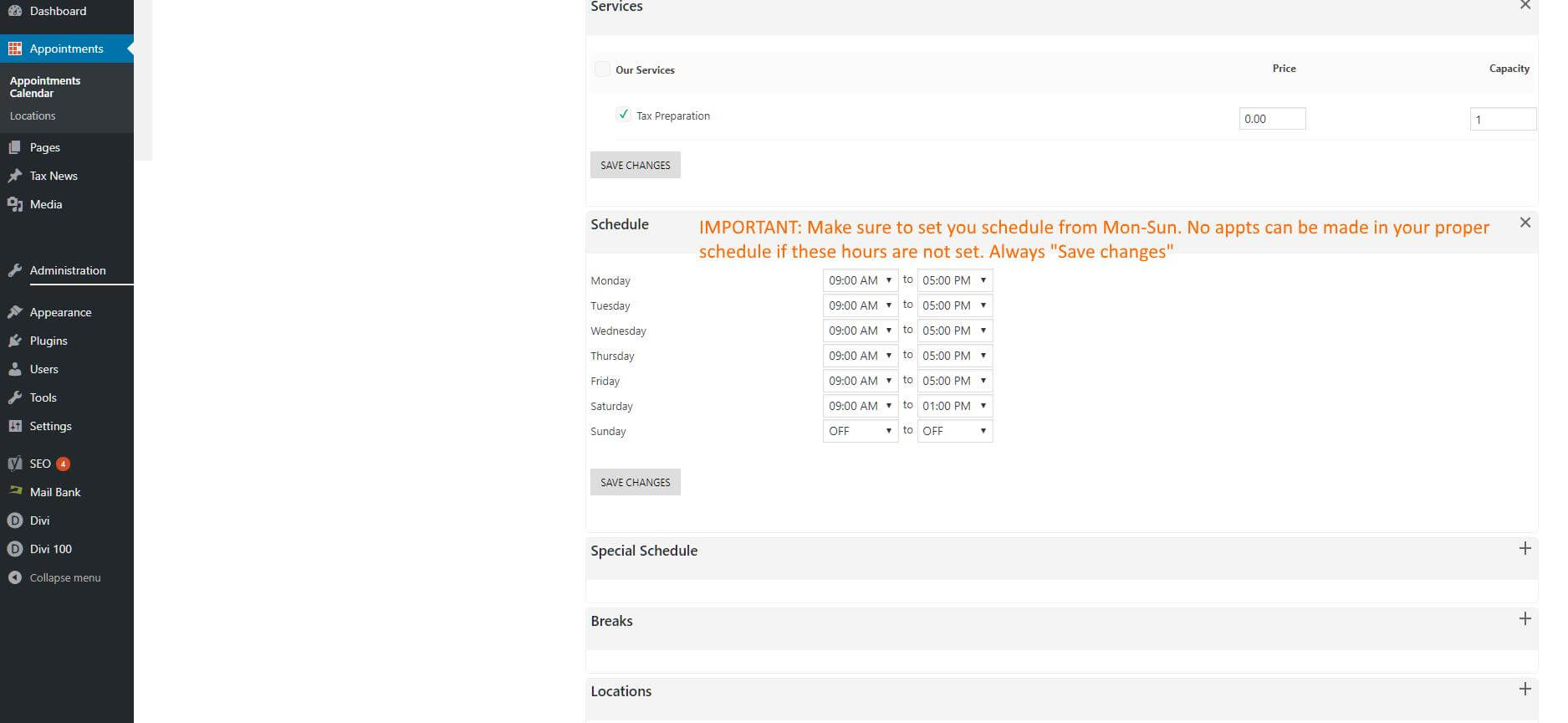 The end of APPT. CALENDARS
This ends the basics of appointment calendar setup and use.